12 -Star-Safety

Reliable
Robust
Easy maintenance
Battery only

Fast charging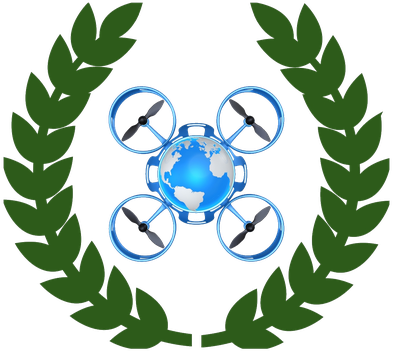 Sporty flying

German manufactory
15 years of trusted experience
Future-proof
Private & commercial
---
---
Customer-Oriented Development

Interview
- arrival soon -

Interview
- arrival soon -
Interview
- arrival soon -
Interview
- arrival soon -
Be part of the future with a jet-like sportsdrone!
Find out more about the background story:

---
Elegant design in perfect completion for a sportsplane e-volution!


>>> 400 million years of evolution (even before the dinosaurs) <<<

>>> one of the most powerful predators ever existed <<<
>>> one of the most efficient animals on this earth <<<
Massive bionic similarities, highly misjudged and endangered but utterly beautiful!
Experience Dynamic Flight

Type: Speedcraft UL

>>> Final design is set = not yet revealed <<<

Length:   5,55 m
Width:   1,66 / 2,26 / 6,10 m
MTOW:   600 kg (UL-VTOL)
Certification:   LTF-ULH-02/19
Payload:   2-seater (181 kg = 2 x 90 kg)
Drivetrain:   fully electric
Thrusters:   > 300 kW total
Configuration:   e-jet vtol
Planned charging:   22 kW on-board
(44 kW or 88 kW optional = stationary)
Speed (max):   > 333 km/h / 180 kn
Speed (cruise):   222 km/h / 120 kn
Speed (eco):   111 km/h / 60 kn
Climb rate:   888 m/min = 14,8 m/sec
(MTOW & max power)
Range:   ca. 180 km / 111 mi

* all numbers preliminary & expected *

Safer + simpler + more dynamic ... in a beautiful bionic shape!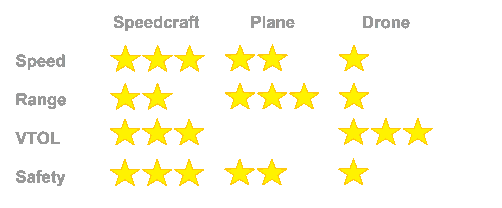 >>> most flight-tech you see today is roughly 40 (!) years old <<<

>>> you can imagine that much more is possible today <<<

>>> combine cutting edge technology + bionic principles = stunning advantages <<<
One Platform - Your Purpose

Your "spectaculair" pilot experience in the ultralight class!
---

Air-Shuttle
Business / VIP
Yachting

---
---
---

As external consultants, we supported in a project study for a team from the University of Bath / UK, to give them more insights about DEMS (Drone Emergency Medical Services).


Thrill the masses with a new class of excitement - right from the future! A new racing format combined with futuristic technologies for a stellar experience!


A 70% success rate with space for over 1.000 seedbombs or more, you can fire around 33 seedbombs per minute. This is more cost-effective than regular reforestation / reflorization!
Delivery optionally as a complete setup - ready to fly - after charging!
isolated 20"
container-hangar
2-6 kW pv-system
66 kWh batteries
robust shelter +
flight office
local e-mobility
vehicles
Safety is our first priority!

We evaluated a lot of concepts - this is our conclusion:
You can be assured that you will get the best safety of a jet and a helicopter combined!
1.)     Low costs & easy operation
2.)     Robust & Quiet
3.)     Parachute
4.)     Motor / Steering Software
5.)     Aerodynamic lift

6.)     Structural Material & Layout
7.)     Performance Reserves

8.)     Health / Ergonomics / EMC

9.)     Autopilot & Anti-Collision
10.)   EMC & Shielded Segments
11.)   Exchangable components
12.)   Motor redundancy
>1<  engineered for easy handling & mro

>2<  durable & harmless motors & batteries
>3<  craft & personal safety equipment
>4<  fly-by-wire safety software
>5<  lift for an emergency glide path
>6<  robust composite structure
>7<  aerobatics capable / same static load

>8<  pilots safety for health and comfort
>9<  2 axis autopilot & acoustic warning
>10<  against interferences, attacks
>11<  reduces downtime & repair time

>12<  other motors are able to compensate
+ HIGH PERFORMANCE SECURITY

we also aim to protect our craft against attacks from quantum computing
A new class of sporty ergonomics!


According to the safety rules, the seats will be integrated as the form and structure of the cockpit.
Imagine ergonomic sport-seats with an ergonomic design and a very good lateral stabilization for agile manouvers.
Circular & Eco Production

Of course we are bound to strict safety norms but we think, there are better ways: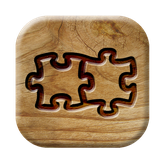 more - MODULAR
= easy repair =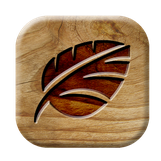 more - ECOLOGICAL
= new materials =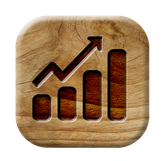 more - EFFICIENT
= new production methods =
---
Besides optimizing the engineering part, we compensate the carbon footprint as good as possible!
The first official drone project launched in Stuttgart.
2014 = The idea was born and way ahead of its time.

2017 = We changed and re-designed the project to bionic principles and optimized it completely.

2018 = Now having the knowledge and ability to develop and build our own battery & drivetrain.

2019 = Visiting potential suppliers & partners, optimizing bionic design, the structure and the package.

NEWS = The next generation of batteries will come much earlier than expected - we will reach our calculated density for 2030 most probably between 2020 and 2024 with all its benefits of a much better technology! End of 2019 we have new cells at our test-bench with promising results!

2020 = Independent legal structure & brand will be build, seating mockup, become official @Aero FN

We start an interdisciplinary project as a purpose drone (more to come) to aim for "iba 27" in Stuttgart
2021 = Testing and verifying via software and rc scale model, design published, building mock-up, Aero?
2022 = Testing of a real-sized prototype and working on a pre-series version with updated batteries
2023 = Optimizing the real-sized prototype and working on a pre-series, building up location
2024 = Remote controlled tests of the pre-series version (aerobatics, safety, performance, ...)
2025 = Start of endurance tests and certification process with newest generation of batteries
2026 = market introduction and series production

Our goal is an ultralight craft, fulfilling the strongest requirements in safety and sportyness!
-
*Speed of the development + time to market, depends highly on the financial situation.

---
The first work / experience started in 2014 but most of the people hardly believed our visions. We travelled through Europe and built a network of professionals, eager to start such a project while we designed our own craft. We will show what is technically possible.

Today we are looking at a vibrant market with over 100 serious and often well funded projects from big companies worldwide (backed by millions of dollars), plus several dozen startup companies, many of them with working prototypes and only some years away from market.

In summer 2017 we reorganised and redesigned our project completely to bionic principles, to fly much more efficient, with more style and coolness than before. As soon as we gained traction with our business, we will build up this project step by step, as independent as possible.

Become a part of this project and shape the future of aviation, now!

We DON'T search for general investors, we search for supportive friends with passion!
Take Charge Of Your Life

Let's Build The Future Together - Now
Become a pioneer and experience the future in your daily routine, soon!
Right now we prefer to build up friendships and people that want to be part of a greater, cleaner and more exciting future in aviation!
Contact us now!
---
INSTAGRAM
electricexcitement
WHATSAPP
0049 (0) 1520 456 0100
---
Limited Capacity - One-Offs

---